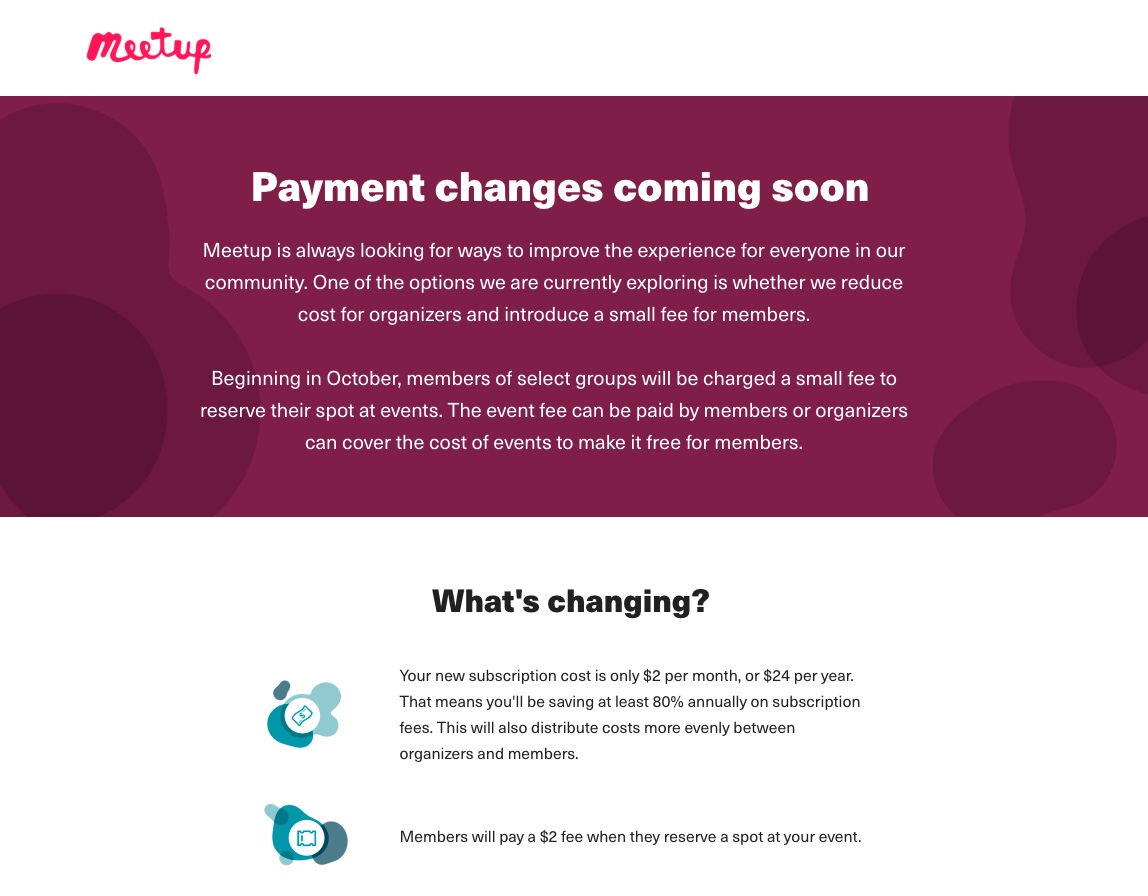 Users who have a stake in MeetUp are privy to the fact that it's owned by the currently discredited and struggling WeWork, so when the platform started testing a new revenue model in which it charged users $2 to RSVP to certain events (even free ones), people assumed it was a shortsighted way to pad the pockets of its cash-strapped parent company, and they weren't happy about it.
1. Users made their plans to abandon the site clear on Twitter.
2. Open-source projects took the opportunity to court spurned MeetUp users to their own coming-soon event-scheduling platforms:
"To be 100% clear: the freeCodeCamp.org community is still hard at work on an open source alternative to Meetup, and we are making steady progress."
---
For now, I'm calling it "MeetingPlace", and have put up a super simple landing page up here: http://meetingplace.io 
Enter your email there to get updates, and to share the features you'd need to switch your group away from meetup.
MeetUp responded quickly to say they were only testing this model on a small number of events, but tech and business news outlets picked up the story, and it's not a good look for the brand.
Whether this actually hurts MeetUp in the long run remains to be seen, but it seems to have made them vulnerable.
Why it's hot: Between offering ad-supported, fremium, and subscription services, platform-based tech companies must navigate a tenuous relationship with users when extracting money from them.
This negotiation with the public happens within a consumer culture that increasingly requires business transparency and imposes a collectively agreed-upon level of "fairness".
Companies that violate this perceived fairness, or don't offer a (perceived) commensurate level of value in return are liable to find themselves on thin ice.