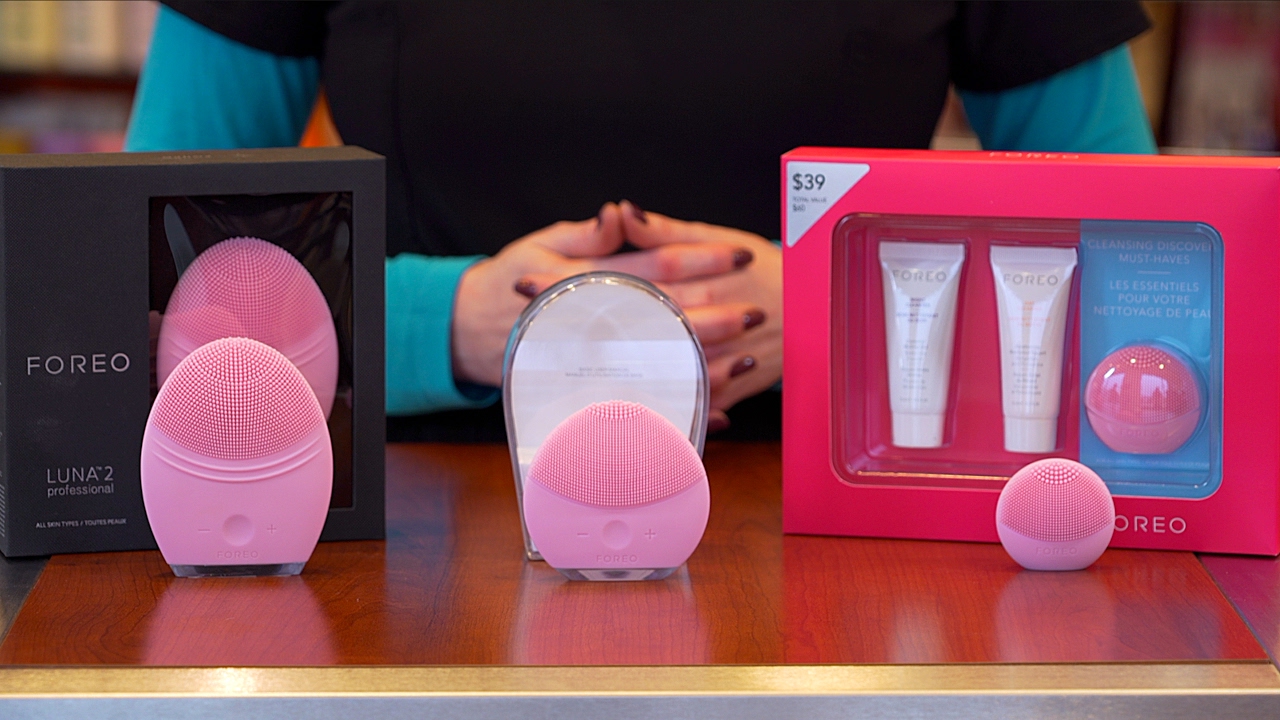 A skincare brand created a cleansing device that doubles as a beauty advisor, using artificial intelligence to assess customers' skin and create a tailored skin regimen.
Swedish beauty-tech brand FOREO recently released the world's smallest artificially intelligent beauty coach. Known as the LUNA fofo, the AI-powered facial cleansing device assists customers of all skin types with their daily routine thanks to an algorithm that progressively learns the user's skin type and needs after several uses.
The LUNA fofo combines advanced skin sensor technology with a silicone cleansing brush and T-Sonic pulsations for deep cleaning. "Simultaneously, the LUNA fofo can gather 700 years worth of intelligence within a two-month period of use." The device pairs the information it gleans with data from a skincare quiz users can take on the FOREO For You app, which takes all of the information to then design a cleansing routine tailored for the individual user's skin type and needs.
The product's beta version launched in July through a partnership with the FabFitFun beauty subscription service. Future features for the product include air quality detection, which will then adjust the treatment needed for the user's skin.
Why it's hot: While the article didn't expand into how this actually comes to life, personalized skin care and self-care (for example CareOf Vitamins) are becoming increasingly popular as younger generations continue to prioritize their health. I am curious how these cleansers work, and how advanced they are to learn about your skin type.
Source: PSFK