Ikea and Pizza Hut have teamed up to create furniture inspired by the tiny white "pizza saver" table that sits in every pizza box. And of course, the tabletop perfectly fits a pizza box.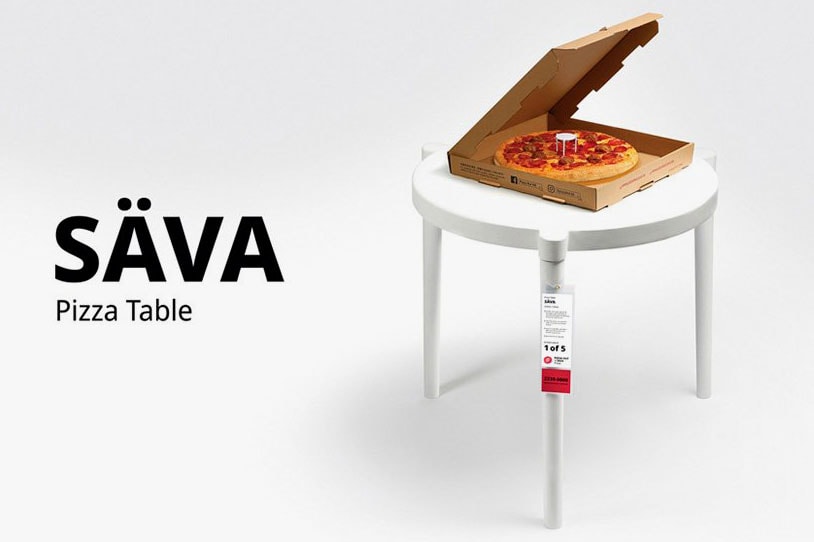 Each table arrives in a humorous package that resembles a pizza box and, like other products, comes with details on how to assemble the product. IKEA illustrates a step-by-step process on unpacking the different parts, assembling the legs, calling Pizza Hut, receiving the pizza and placing it on the perfectly-sized table.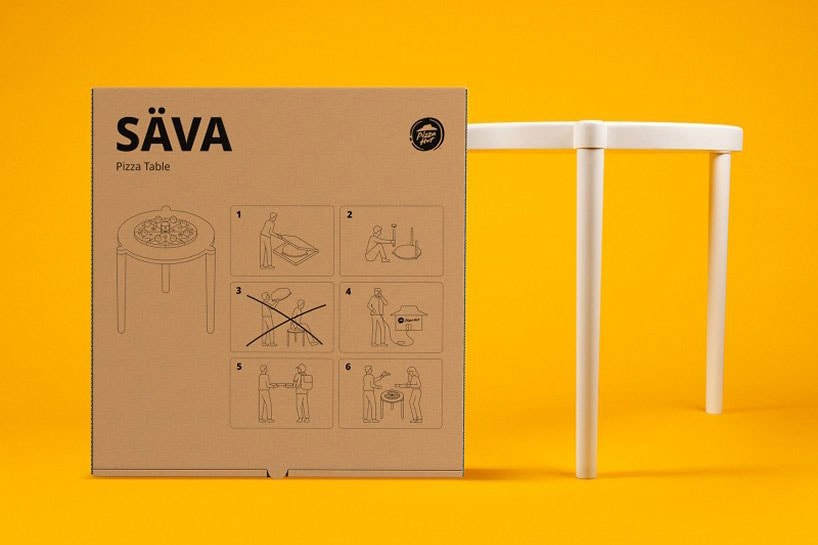 Earlier this week, the Hong Kong division of IKEA and Pizza Hut teased a menu option centered around the furniture and home furnishing purveyor's famed Swedish meatballs, the Swedish Meatball Pizza.
Why It's Hot
The unexpected collaboration is a fun way to generate buzz around a basic white table and cross-promote both brands.