For the last couple of years, the newer models of Roomba have been quietly mapping homes to maximize efficiency. Now, the device's makers plan to sell that data to smart home device manufacturers and possibly to companies such as Amazon, Google and Apple (Roomba is already compatible with Alexa, for example).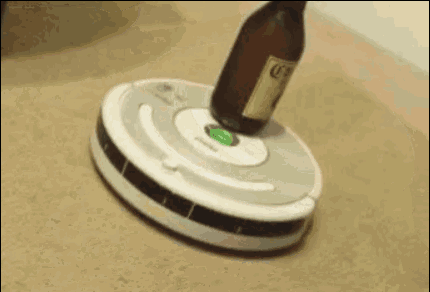 "If a company like Amazon, for example, wanted to improve its Echo smart speaker, the Roomba's mapping info could certainly help out. Spatial mapping could improve audio performance by taking advantage of the room's acoustics. Do you have a large room that's practically empty? Targeted furniture ads might be quite effective. The laser and camera sensors would paint a nice portrait for lighting needs that would factor into smart lights that adjust in real time. Smart AC units could better control airflow. And additional sensors added in the future would gather even more data from this live-in double agent."
One way to avoid giving your data would be to turn off the cloud service and go analog, rendering the IoT aspect of the product useless.
Story on Gizmodo
Why It's Hot
It's hot as hell for marketers because this will unlock hyper-targeted ads to people on a micro level, but maybe not as hot for consumers who feel that they have to make a big compromise with their privacy just to vacuum their floors.