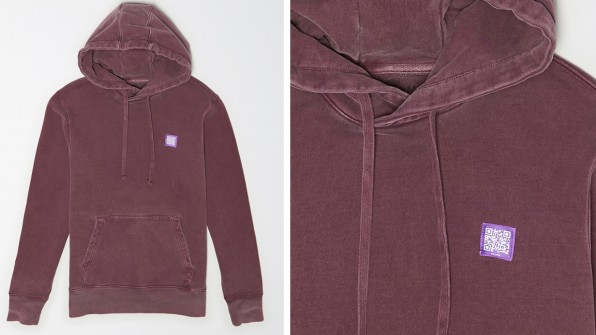 In a clever move melding consumerism and charitable giving, American Eagle Outfitters (AE) has achieved WokeAF status by developing a clothing line with a multicultural council of GenZ activists, which both donates 100% of its sales to the clothing charity Delivering Good, and contains a conversation-starting QR code that allows others to donate as well by scanning said clothes.
This line was developed by the AExMeCouncil, a gaggle of GenZ movers and shakers, including Delaney Tarr, cofounder of March For Our Lives, who are being given some say in how AE operates. "We are treating these council members like board members," says Chad Kessler, global brand president of American Eagle.
Other council members include Gabby Frost, who founded the Buddy Project to promote mental health and prevent suicide, and Joseph Touma, who created Bridge the Divide, which wants to create bridges across political lines.
Why it's hot:
1. GenZ folks are cause-oriented shoppers, so this gimmick makes perfect sense from a brand and PR perspective (they were featured in Fast Company after all) and costs AE basically nothing.
2. Smart use of highly personal products to instigate conversations about social causes and create a real-time pathway to digital donations.
3. It's probably a good thing when business interests and social good align, and it seems like that's the case here. Better than when fast-fashion brands laughably try to align themselves with sustainability.
Source: Fast Company