Uber Elevate is betting on drones as the future of food delivery. And the future is coming as soon as this summer, with drone service set to launch in San Diego.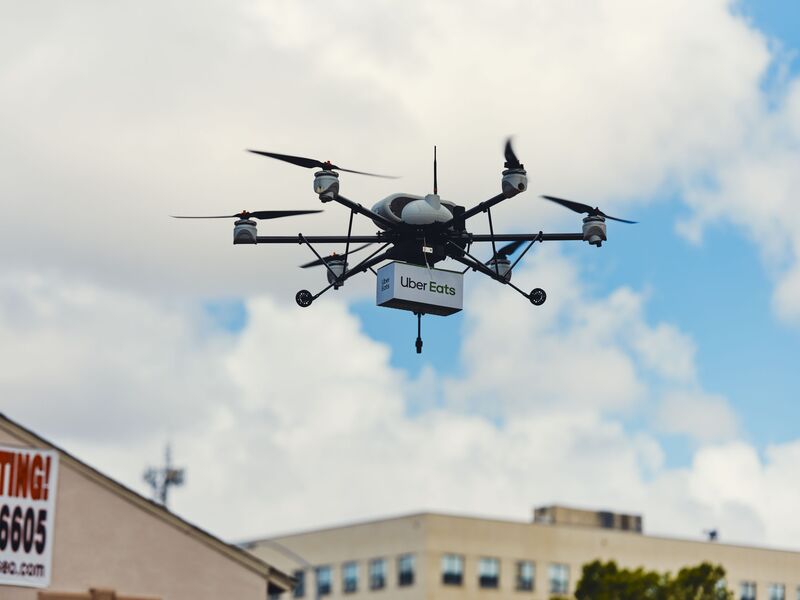 At the launch of the program, drones will not be delivering food directly to customer's homes due to safety and noise concerns. Instead they'll be landing in designated zones for pick up by couriers, or directly on the roofs of Uber vehicles, for drivers to complete the delivery.
Reaching speeds up to 70 mph, Uber Elevate's drone can lead to significant time and cost savings in a food delivery market that is projected to grow 12% a year over the next four years. For a delivery 1.5 miles away, drones can make a trip in 7 minutes as opposed to 21 minutes via car.
Why It's Hot
As more and more companies are looking to make use of drones as soon as possible, it's significant that a car service company is leading the way. Beyond revolutionizing food delivery, Uber Elevate can help pave the way for how drones can solve other problems including last-mile delivery.
Source: https://www.bloomberg.com/news/articles/2019-06-12/uber-announces-plans-to-deliver-big-macs-by-drone-this-summer