Google News will start to display hyperlocal events and localized community updates from bloggers to help people stay in the loop of what's happening in their backyard.
To help people get information about their own communities, Google uses machine learning techniques to source information from hyperlocal bloggers and high school newspapers.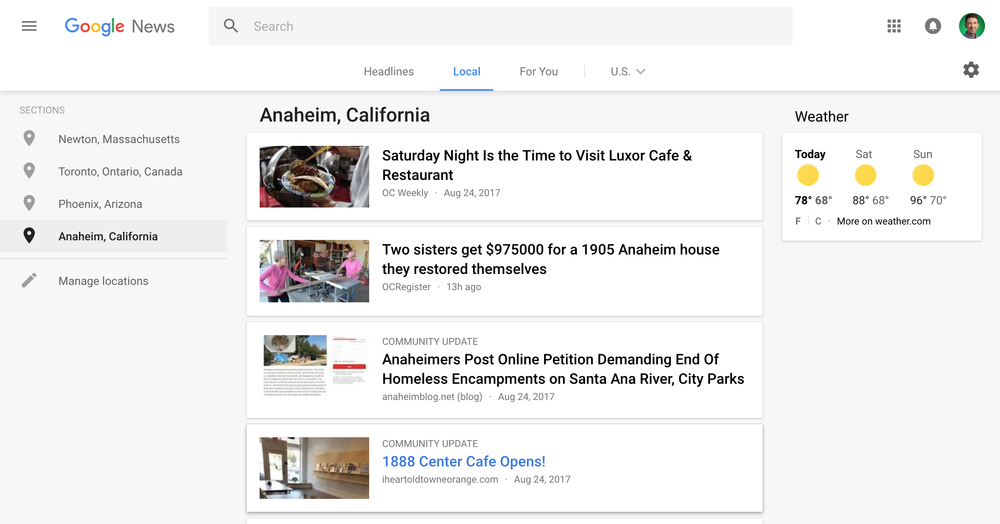 Why it's hot: Google Community Updates could be a useful communications medium for products/services that need to be targeted on a hyperlocal level, e.g. telecom services, Small Businesses and their desire to be deeply rooted in their communities because the health of their businesses depend on it.