At this year's Paris Fashion Week, Viktor & Rolf put out a couture collection featuring voluminous tulle ballgowns plastered with memes.
And there's a dress for every mood.
When a simple "no" isn't enough: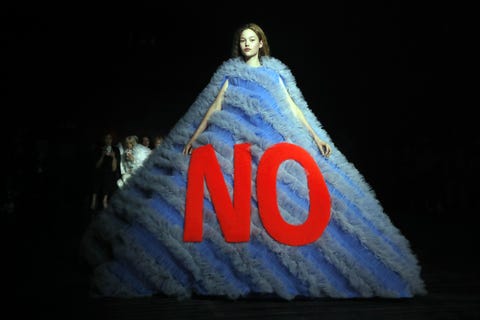 When you need a Frida Kahlo quote to inspire you: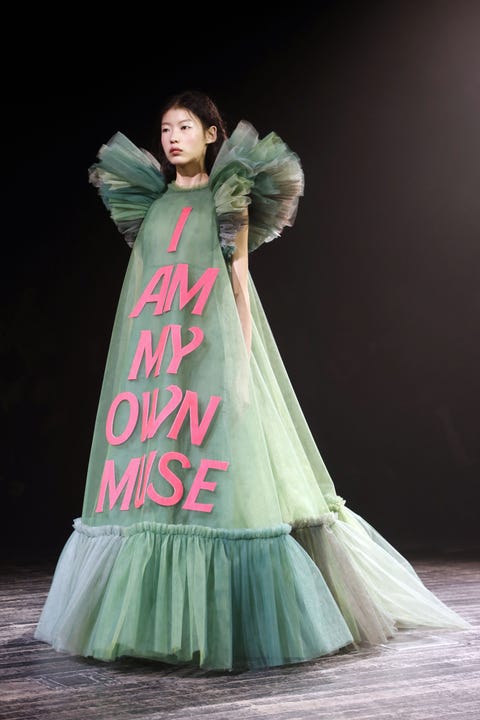 When it's Day 33 of the government shutdown and negotiations have stalled: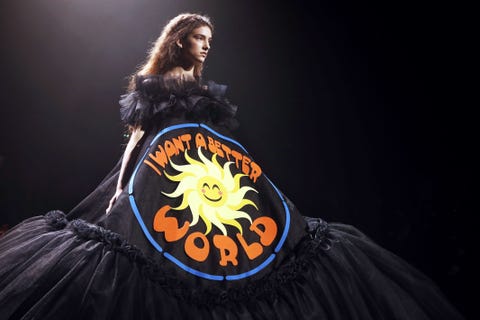 When you show up late to a party you wish you canceled earlier: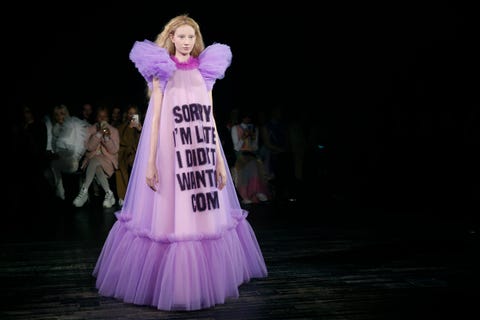 When someone just isn't getting the hint: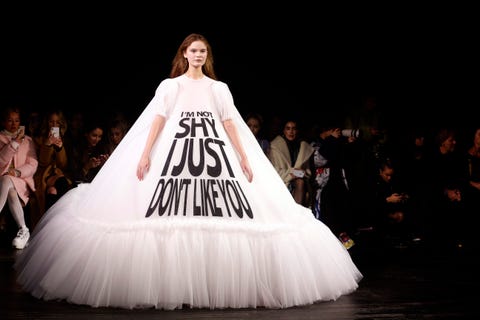 When your friend says "It's just a small get together, dress casual":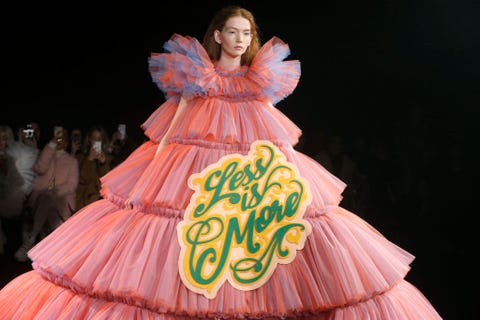 When it's been a week and he still hasn't texted back: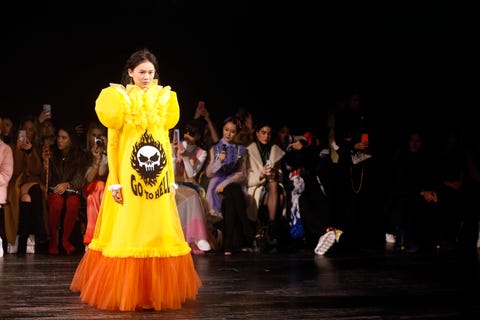 Why it's hot: Using social media to resonate with people on social media.