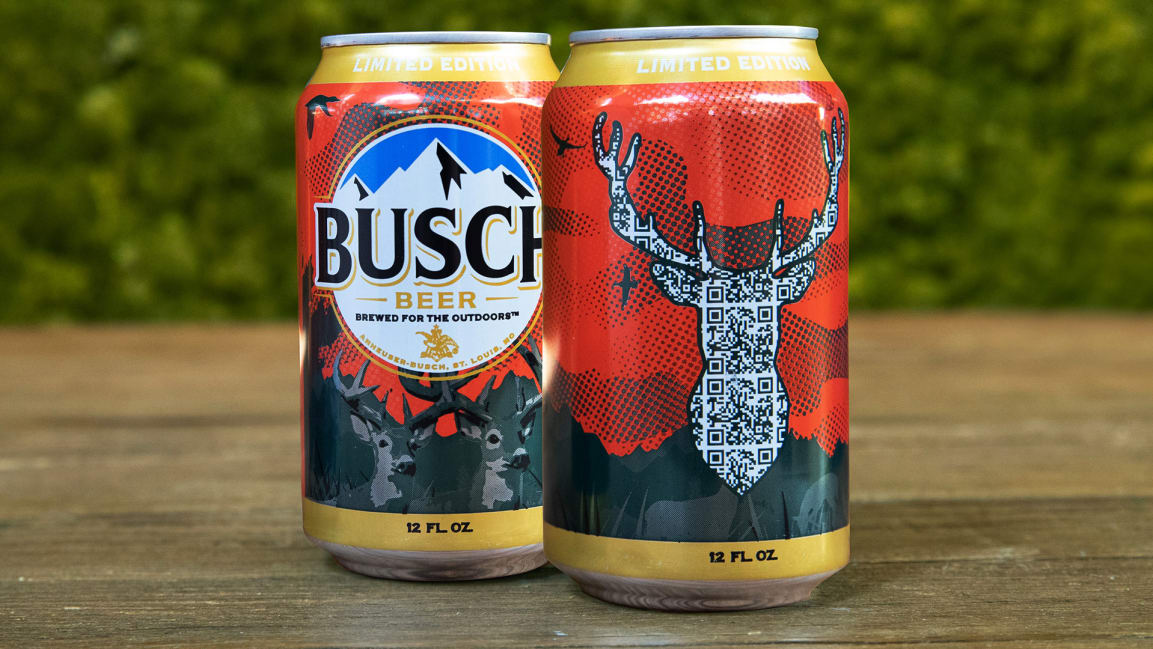 A great deal of funding for wildlife conservation in the US comes from fishing and hunting permits, but the number of people buying them is declining. It seems fewer members of the younger generations are interested in actually packing out into the woods and sitting in a tree in silence for hours in order to bag an elk for the winter. But what Busch understood was what those younger generations are still interested in is drinking beer at bars and pretending to hunt elk on an arcade screen.
So Busch (Anheuser-Busch) teamed up with the Big Buck Hunter arcade game to sell $5 virtual hunting permits that give buyers access to a secret (branded) level within the barroom game. The funds from the permits (matched by Busch) will go to wildlife conservation. Busch has positioned itself as a beer brand for those close to, and interested in protecting nature, so this campaign is an on-brand extension of that premise.
Alongside the permit sales, Busch is selling limited edition cans through December, with QR codes that give access to a similar AR hunting game on one's phone.
The campaign just began, so it remains to be seen if it will actually generate a noteworthy amount of conservation funding. At the very least it should raise some awareness and brand recognition for Busch with the younger set.
Why it's hot:
Sometimes the best way to get people to act for an important cause is to tap into their habits, desires, and interests, and make it fun, rather than appealing to an abstract sense of duty, which many people can easily dismiss as: "Not my problem".
Also, everybody wins:
Busch probably sells more beer with the curiosity created by the can design and offer of an AR game + gets a CSR halo.
Big Buck Hunter gets more players and press, framing itself as more than just a late-night afterthought.
Awareness and money gets raised for wildlife conservation at a time when it's desperately needed.
Source: Fast Company