AV1, a cute-looking, internet-connected robot made by Oslo-based start-uo No Isolation helps children who have chronic diseases unable to attend school participate in classes remotely and keep in touch with teachers and friends.
Instead of studying on their own at home, these children can study along their friends at school via the robot. The robot can sit in the classroom and live stream video and audio back to a tablet or smartphone. Children at home can speak through the robot and participate in the class. They can also control where the robot is looking.
The robot's head will blink to alert the teacher if the student wants to ask a question. It'll also turn blue to signal the teacher that the student becomes too sick or tired to participate.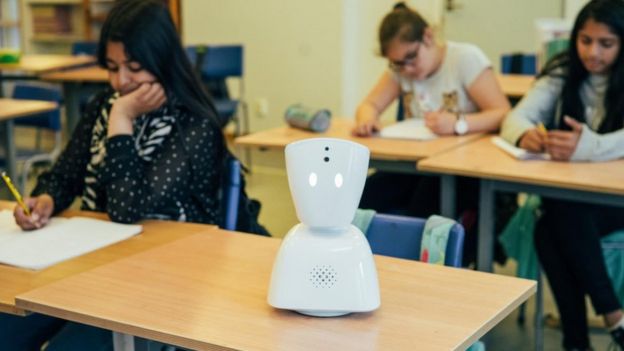 Why it's hot: Being present for an occasion is easier than ever. For people with chronic diseases internet-connected robots make them feel comfortable for being present without displaying their illness.