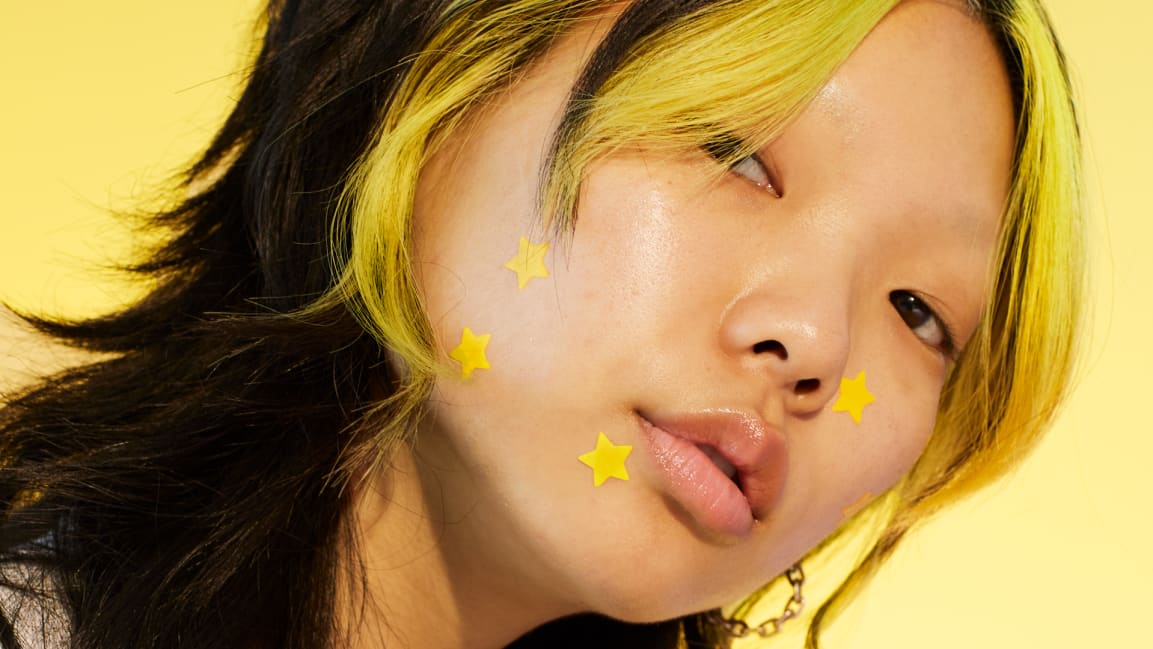 What was once a source of embarrassment can perhaps now be a form of style points. D2C startup Starface is offering a new way to think about mild acne: Instead of hiding in shame, embrace your "uniqueness" by "owning" your acne, while helping it heal.
With star-shaped medicated stickers that users place over pimples, Starface helps acne heal while making a bold fashion and beauty statement. With the power of social media to shape perceptions of "cool" and "beautiful", this reframe of acne could turn an embarrassment into empowerment.
Starface's branding is very … Gen Z, post-postmodern, self-conscious retro-loving remix culture with all of human history as your source material. (Their "About Me" section parodies the opening text from Star Wars). And rightly so. This isn't your older sister's acne care. This is a new world.
Why it's hot:
Another example of the ongoing and unprecedented revolution in social values, fueled by social media. The meaning of luxury, wealth, success, attractiveness, etc. is being scrutinized, tweaked, torn down, and reconstructed. Brands that have relied on the old standbys would be wise to re-calibrate their message and offerings to attract consumers in this new reality.
Source: Fast Company