BioSay, a Boston startup has created a biometric measurement app that monitors stress levels through inbuilt sensors on a smartphone. The app monitors the how different places and environments affect a user's emotional state.
Users have to place their finger over their smartphone camera which can detect their heart rate; the reading is called a "bioji". The app also analyzes facial expressions and voice (through the camera and mic) to aggregate data about their mood. By using location services, the app can gather data about the user's environment and users are encouraged to add their own data by adding notes or tagging friends they are with.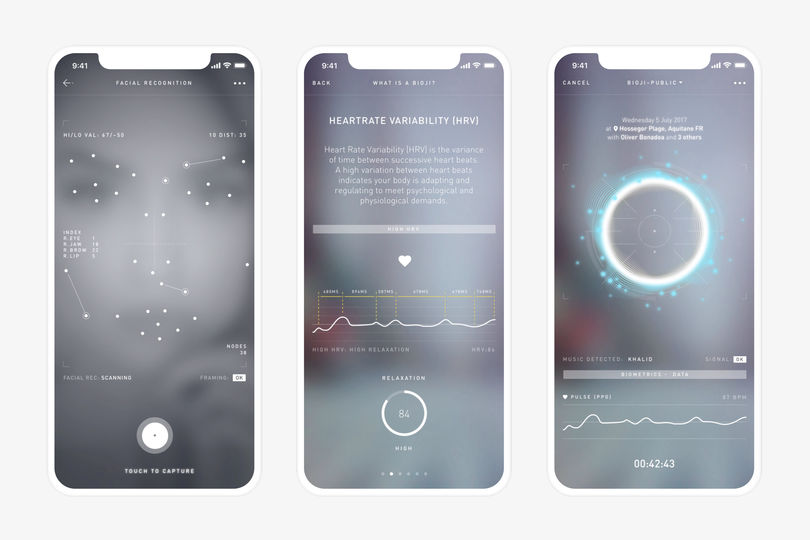 "Biojis" can be shared or kept private, although the apps founders would like for the data to be shared on a larger scale so that other users and healthcare providers can see how different places are impacting people.
'The war on stress, depression and disease will not be won by survival of the fittest where data is locked away and we can't learn from one another, it will be won by collaboration,' explained Donalds during her TED Talk, featured above. 'As we endeavour to fight the war on stress, depression and disease our data must not be divided but united.'
The impact that different businesses have on people's emotional states can be mapped by BioSay, too. This is good news for brands if people leave their stores smiling, but not so great if the experiences they offer cause stress. Smart companies will use the data to gain insights into how they can improve and enhance their customers' wellbeing.
Why it's hot: 
Because users can start to understand the lifestyle choices they may not be aware of that are negatively influencing their health.
What's this going to do for brands with physical locations?