I don't know how. But it is.
Trending now, after a truck accident that left one car covered in slime. People are having hagfish fever!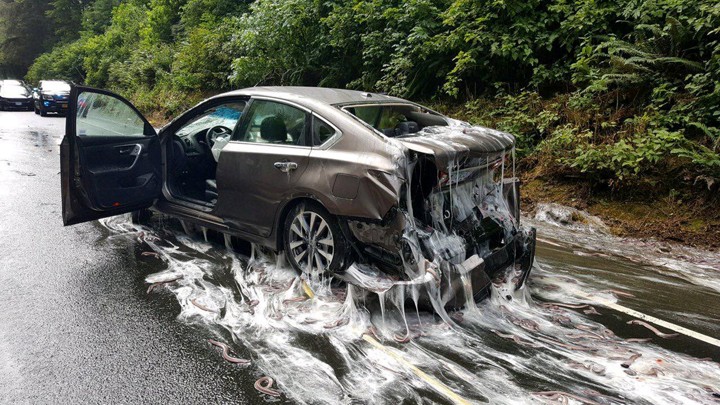 What is a Hagfish? It's an eel like isopod that creates a slick slime when threatened. According to The Atlantic, "typically, a hagfish will release less than a teaspoon of gunk from the 100 or so slime glands that line its flanks. And in less than half a second, that little amount will expand by 10,000 times—enough to fill a sizable bucket. Reach in, and every move of your hand will drag the water with it."
What is truly cool is the structure of the slime, it's almost like a spider web that quickly unravels when the hagfish is in danger. "Once these cells are expelled from the slime glands, they rupture, releasing the threads within them. Ewoldt's colleague Gaurav Chaudhury found that despite their length, the threads can fully unspool in a fraction of a second. The pull of flowing water is enough to unwind them. But the process is even quicker if the loose end snags on a surface, like another thread, or a predator's mouth."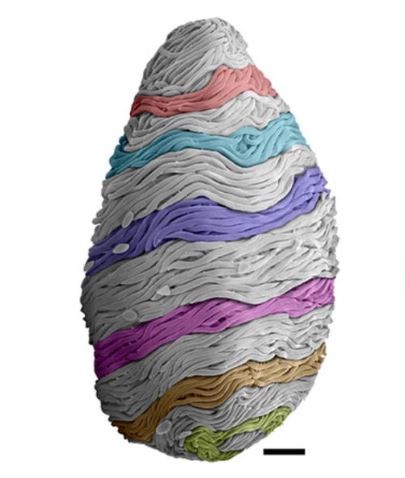 Watch the hagfish basically drown it's predators! And how they survive the inital bite? "The animal is effectively wearing a set of extremely loose pajamas," Fudge says. If a predator attacks, "the body sort of squishes out of the way."
Why it's hot?
Sometimes nature's technology is the coolest of all. I'd love to see how studies on hagfish slime and it's genetic composition and properties, might turn into new technology.
https://twitter.com/edyong209/status/1088787389441556481
Source: https://www.theatlantic.com/science/archive/2019/01/hagfish-slime/581002/