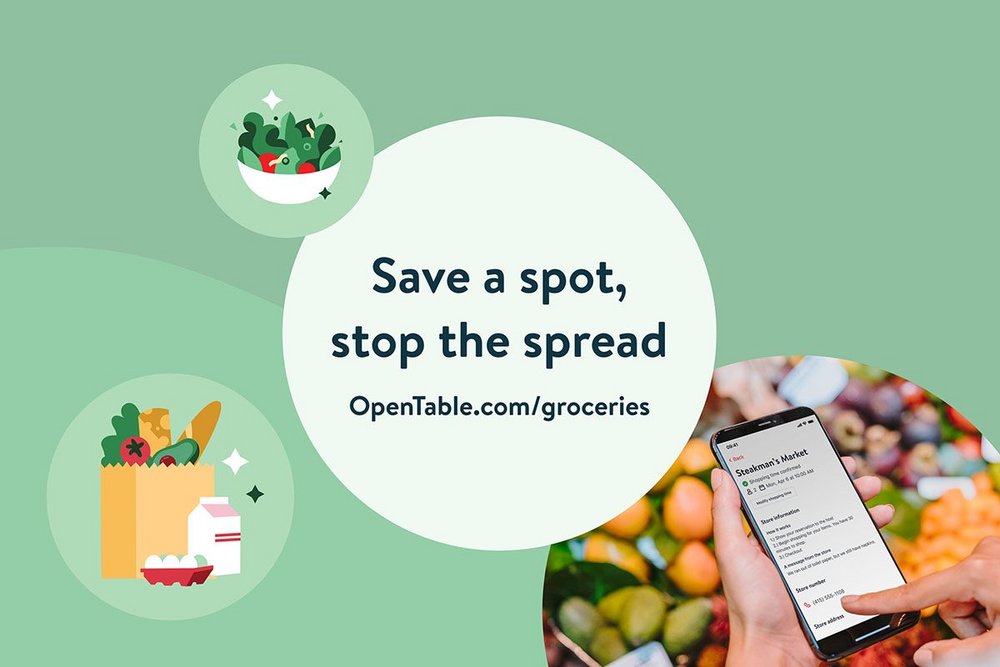 OpenTable, a popular restaurant reservation platform, has expanded its service to let users reserve timeslots for shopping at participating grocery and retail stores in the US.
This tool was developed to support consumers during the coronavirus outbreak. While restaurants have been shut down to avoid spreading the illness, people face overcrowded supermarkets where maintaining social distancing measures is a challenge.
Through this new feature, grocery stores and supermarkets can limit the number of people who enter at a time while reducing crowds and waiting times for shoppers. Party sizes and reservation slots will vary depending on the retailer.
Leveraging the same mechanism as restaurant booking, it works in two ways:
1. Reserved shopping times: Just like reserving a table at a restaurant, you can reserve a time to enter a store.
2. Online waitlists: If you haven't pre-reserved, instead of standing in a physical line to get into a store, simply enter a code on your phone to join an online waitlist. Then wait for the notification in a car or down the street away from any crowds.
This feature launched in San Francisco and Los Angeles on 31 March 2020, and is currently rolling out across the US. People can check their city through the groceries page in the OpenTable app or website.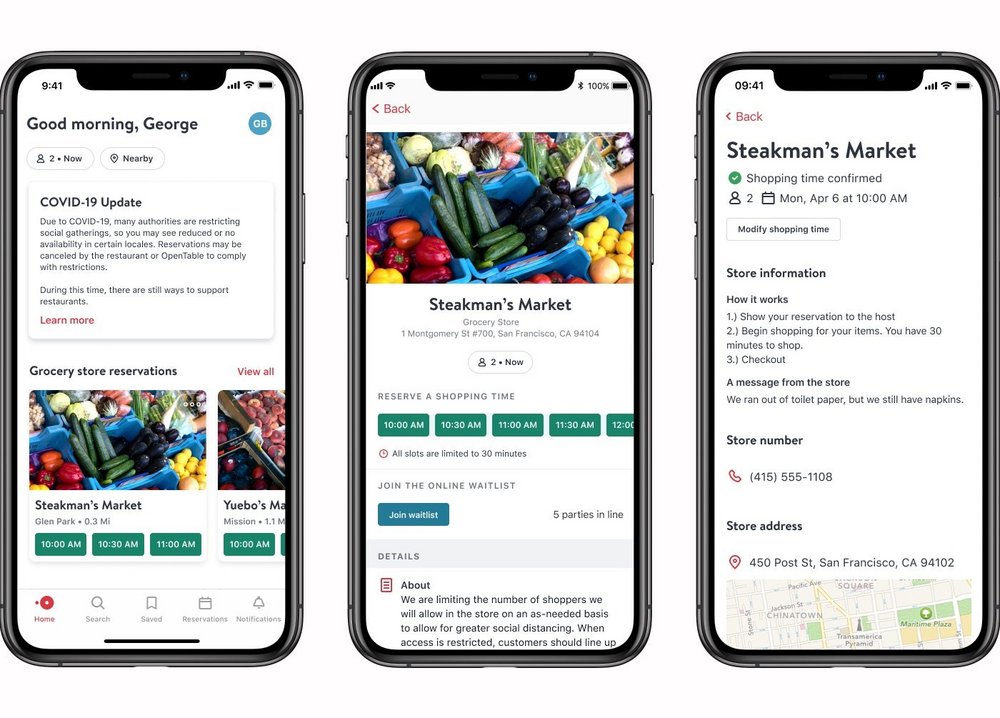 Why it's hot: Like the restaurants this app relies on to be relevant, it too has had to adapt to the changing customer behaviors due to coronavirus. What could've lead to a temporary app shutdown or app obsolescence, became an opportunity for OpenTable to expand into grocery reservations, after pushing for delivery booked through the app didn't seem to work as well as expected. While still in the midst of a roll-out, if enough grocery stores and supermarkets buy in, this could become a useful and ubiquitous tool as we continue to sort through the peaks and valleys of COVID-19.