A new experimental electric vehicle project is underway in Switzerland, and its sheer power puts Tesla to shame.
A Komatsu quarry truck, a massive vehicle whose wheels are the size of an adult human, is being modified by Kuhn Schweiz (a Swiss construction machinery company) and Lithium Storage (a European lithium battery supplier) to run entirely on electric power. The truck weighs 45 tons when empty, can carry an additional 65 tons of material, and is powered by a 700kWh battery pack – the equivalent of 8 Tesla Model S batteries.
The Komatsu's regenerative braking technology is the key to its energy surplus. Because the truck carries such heavy loads, it generates more electricity driving (and braking) downhill on the way to the quarry than it needs to get back up the hill. The extra energy generated – approximately 10kWh per trip uphill, and it makes approximately 20 trips per day – feeds directly back into the local energy grid.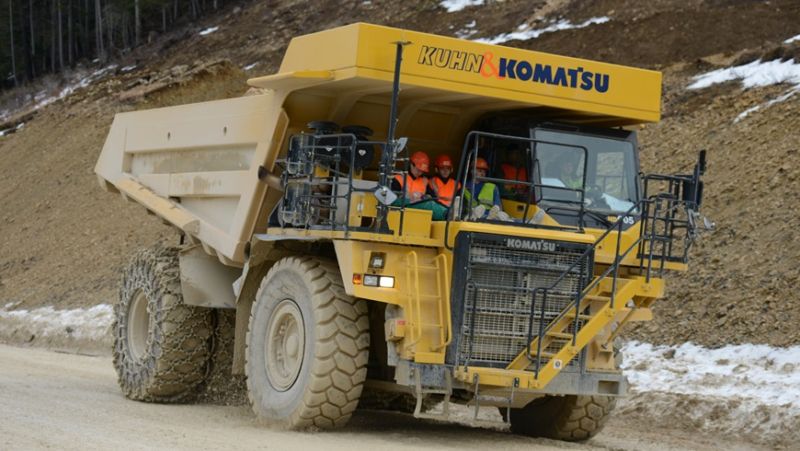 Why it's hot:
The sheer size of the Komatsu, and the surplus of electricity it generates, is a significant, concrete (no pun intended) step in the expansion of electric vehicle technology beyond personal cars. Transitioning heavy machinery and commercial modes of transportation to electric power will have a massive impact on air quality, emissions, and global fossil fuel consumption.
Why it's not super hot quite yet:
The Komatsu is still in development, and there are questions still being researched about the longevity and functionality of the battery under harsh construction environments.
Learn more:
https://arstechnica.com/cars/2017/09/this-cement-quarry-dump-truck-will-be-the-worlds-biggest-electric-vehicle/
https://www.treehugger.com/cars/worlds-largest-electric-vehicle-will-generate-more-electricity-it-uses.html