Nike unveiled its new concept store, Melrose by Nike, on Melrose Avenue in LA. Everything about it, including its location and the products it stocks, is determined by how people in the area interact with the brand.
The idea is to blend the physical and digital shopping experience. Everything about the store is designed to work with the Nike Plus app.  As soon as you enter the geo-fenced area, you start getting special deals on the app. If they think you'd be interested in a product they have on hand, whether you've specified it or not, they'll reserve it for you in your size. All you have to do is access one of the many lockers in the store. If you see apparel you like, you scan the code, and a salesperson will come to you with it in your size.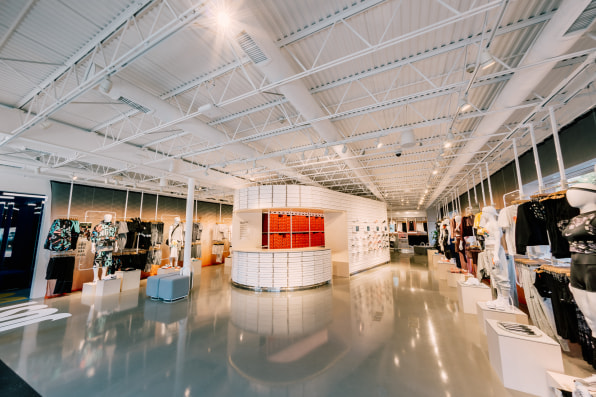 Why it's hot:
Brick and mortar business has grown stale. By blurring the line between digital and physical shopping, the customer will have a more personalized experience.