KitKat is one of the most successful brands of chocolate in the world with more than 3 million made and sold every single day. They were actually first made in the UK in 1935 and now sold in more than 70 countries around the world.
KitKats have cult status in Japan and Nestle has developed over 300 flavors for the Japanese market over the past 20+ years with varying price points depending on where they are sold.
"The Kit Kat in Japan has range. It's found in department stores and luxurious Kit Kat-devoted boutiques that resemble high-end shoe stores, a single ingot to a silky peel-away sheath, stacked in slim boxes and tucked inside ultrasmooth-opening drawers, which a well-dressed, multilingual sales clerk slides open for you as you browse." – NYTimes
As of today, Nestle will begin selling "luxury" handcrafted versions of KitKat bars at John Lewis stores in the UK. These will be available from now until Christmas Eve and will cost £14 (US $17).
People will be able to mix and match flavors, and also will be able to opt for British classics like Eton Mess, Cherry Bakewell, and Earl Grey. Whisky & Ginger bars are also available — as is a flavor the company doesn't describe but calls "Jewels of the East."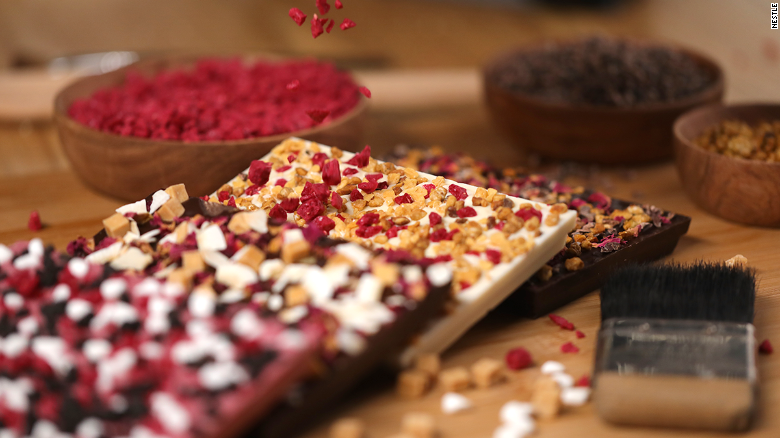 Why it's hot: Can Nestle replicate it's Japanese business in other markets by marketing more expensive flavors to not just elevate the brand to a more premium space but also capture greater market share within the chocolate category?