Transport agency in NZ transforms car crash survivors into advocates for seat-belts.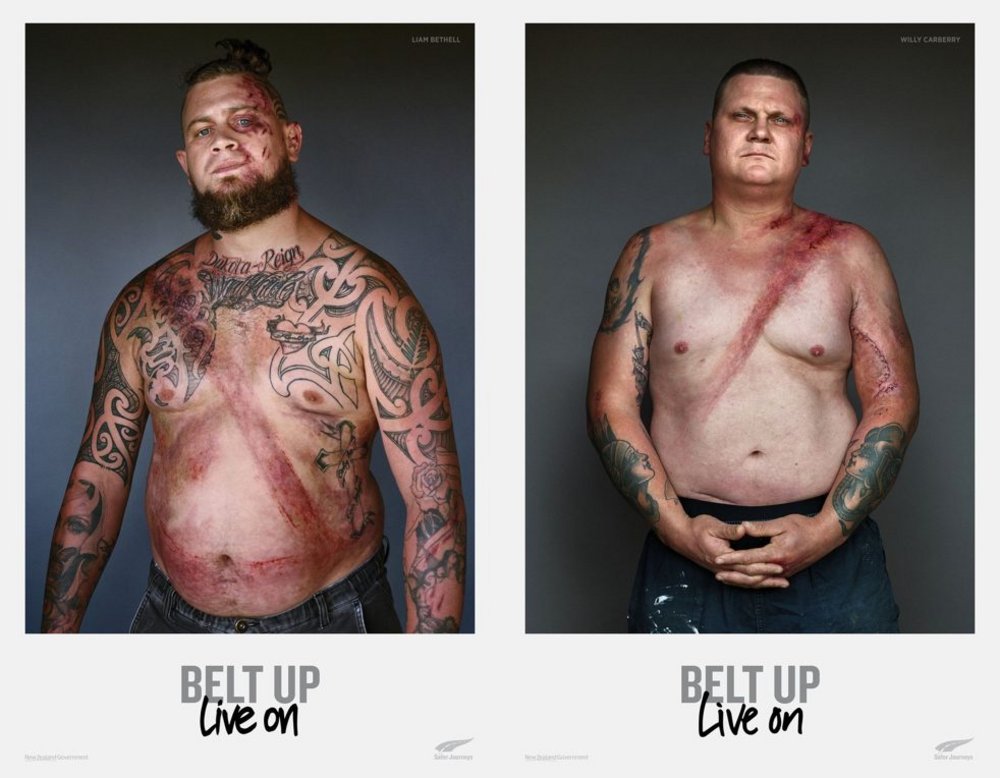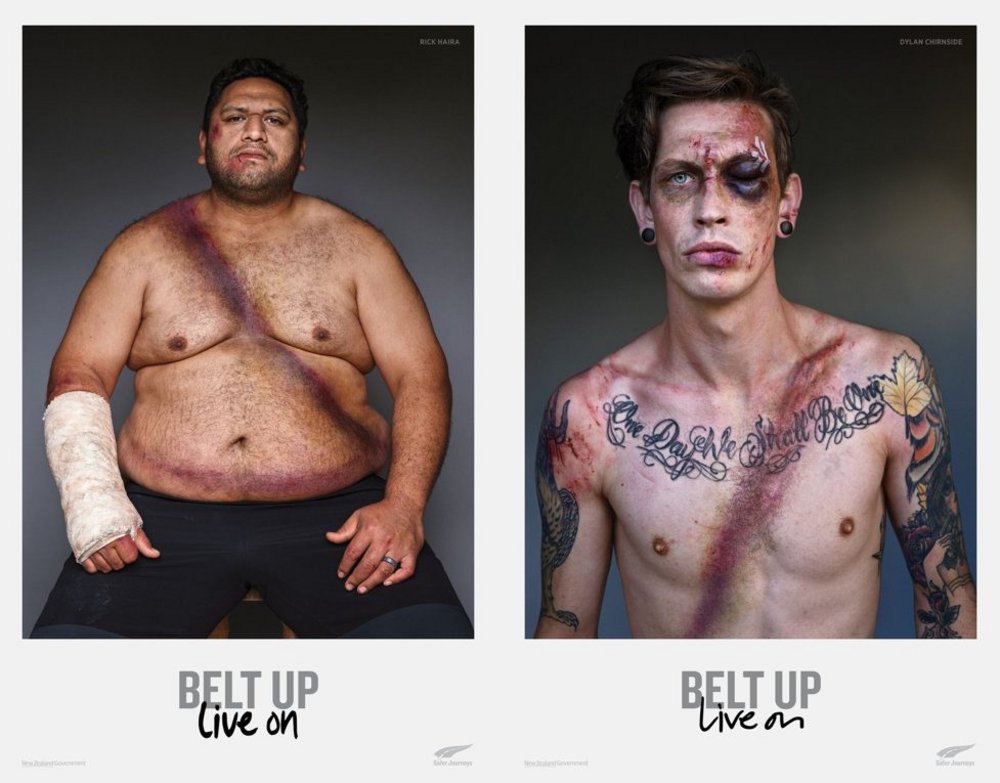 The campaign saw a 74% perception shift for its target audience (young men). The campaign had a recall almost three times higher among young males than the general population, and nearly four times higher than previous seat-belt campaign recall.
Recognizing that the seat-belt was regarded by young males as a symbol of weakness, NZ Transport Agency carefully selected survivors with heavy seat-belt marks to show that a seat-belt will save you, but it will also leave its mark on you. The dark bruising in each of the survivors' portraits conveys just how hard a seat-belt works to save a life, re-framing it as a symbol of strength, rather than weakness.
A cast of young, macho, tattooed men, proves that even the most physically fit and imposing people are saved by seat-belts, and that wearing one is not just for kids or the elderly.
Why it's hot: It's easy to become desensitized to even graphic PSA campaigns, but NZ Transport Agency chose to feature real people who survived car crashes because of seat-belts, thus having a greater impact on their target demographic.