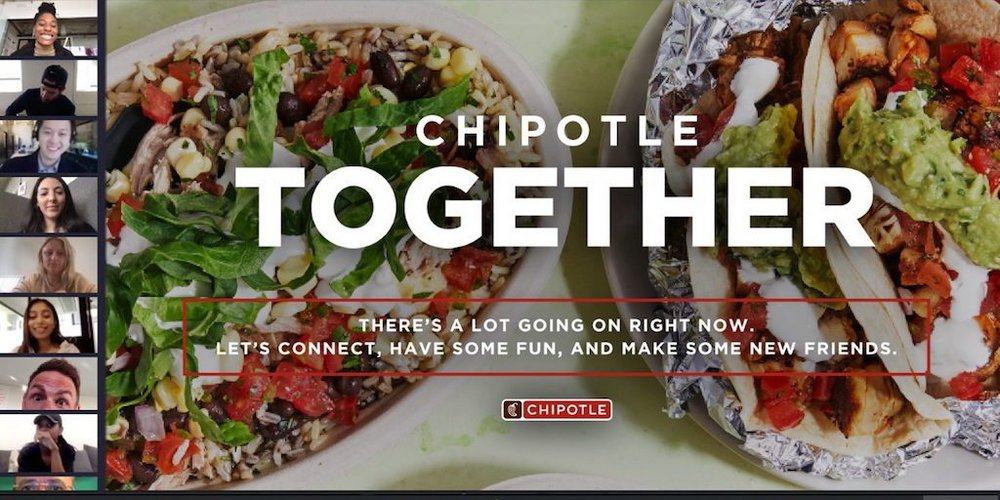 In line with social distancing, on March 16th, Chipotle Mexican Grill launched Chipotle Together sessions. For one week, each day at lunchtime (11am Pacific Time/2pm Eastern Standard Time) there will be an opportunity for people to connect with the brand via videoconferencing site Zoom.
Each session will include Chipotle-inspired presentations, celebrity appearances, Q&As and the chance to win free voucher codes for online delivery.
Every day, the restaurant chain will be posting a link to the virtual hangout session on its Twitter account, where up to 3,000 people may join the event.
The first session was hosted by reality star Colton Underwood, who appeared on The Bachelor in 2019.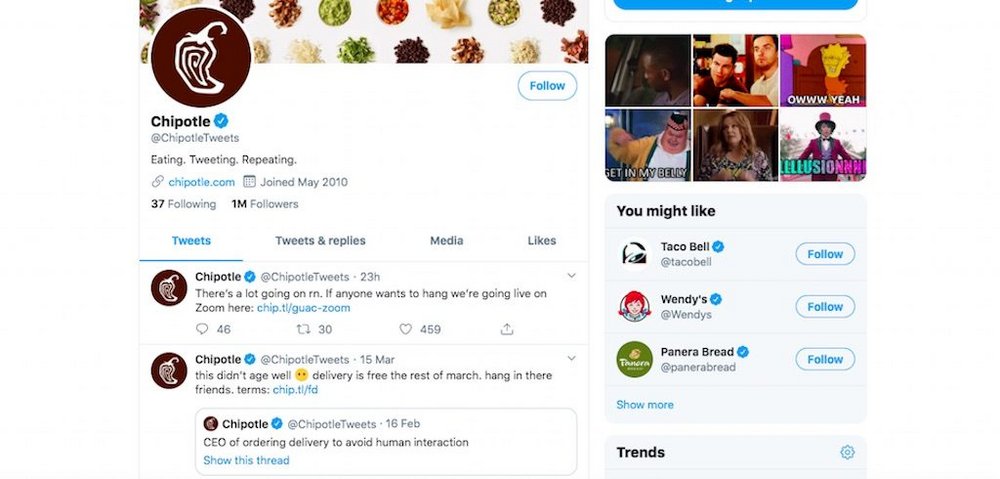 In addition to its Chipotle Together sessions, the brand is offering its customers free deliveries on all orders over $10 via its app and website throughout March 2020. Chipotle is also responding to COVID-19 by introducing dedicated hygiene teams in its kitchens, specific ingredient stations for online orders, tamper-evident packaging, and an in-app delivery tracker to give customers step-by-step real-time updates.
Why it's Hot:
People are looking to connect even more with the rise of social distancing. And, as restaurants struggle to stay afloat amidst coronavirus fears, this effort by Chipotle could help keep them top of mind with customers.