In Ukraine, a lack of people taking eye examinations combined with increasing mobile device usage has led to a national eyesight problem, so Luxoptica, a Ukranian optician, decided to leverage the problem device to get people to take eye exams, all on their own accord.
Luxoptica ophthalmologists created an eye test that sat within Instagram Stories. All users had to do to take the test was tap on the brand's Instagram story and hold their smartphone at a distance, then text appeared on the screen. If they could see the letters clearly, they would be instructed to tap to the right, which took them to the next text – in smaller type.
As soon as users could no longer see the writing, they were instructed to swipe up. The result of the test then appeared on the screen with a prediction of their visual ability and a recommendation about what to do next.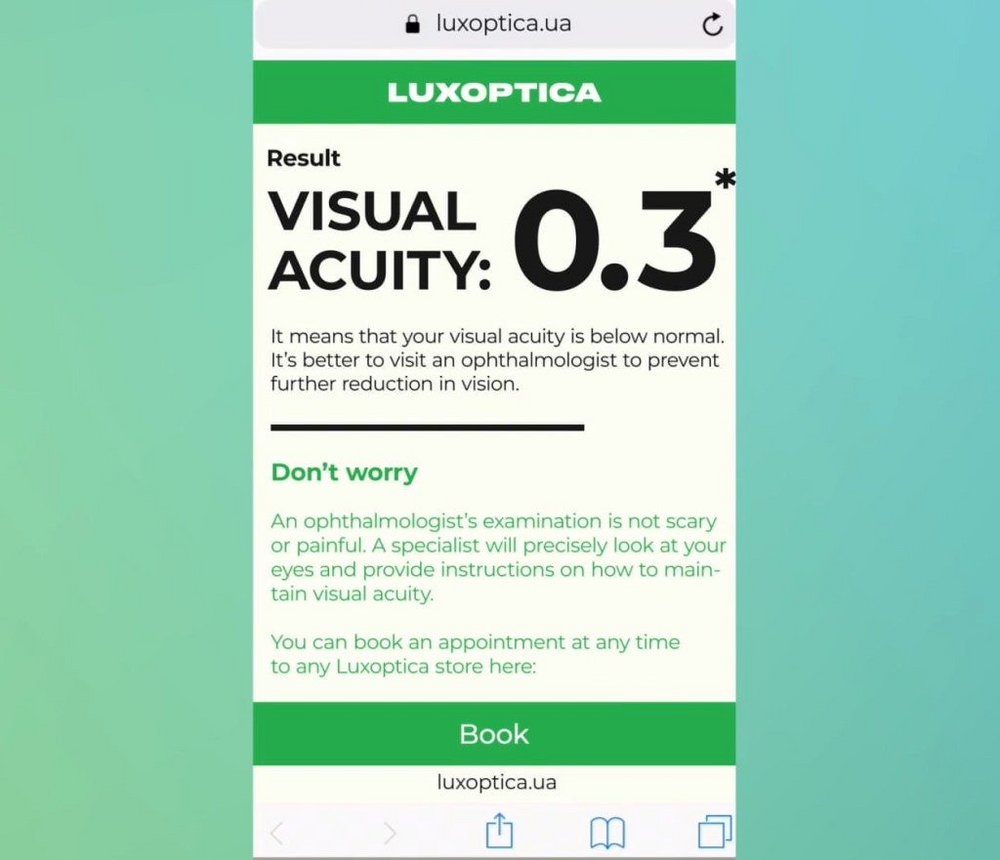 If the vision score was below normal, Luxoptica recommended a visit to an ophthalmologist to prevent further reduction in vision and provided a direct link to book an appointment at any Luxoptica store.
Why it's hot: Luxoptica was smart in its "show don't tell" strategy by providing consumers with a free experience of an eye exam instead of lots of medical claims and reasons to go to your optometrist to get an exam. Its creative use of Instagram stories made their message easily accessible to their target audience, mobile phone users, giving them the freedom to experience the exam on their own time, ultimately driving 1 in 7 people to an optician for an eye exam, over 6,800 visits.
Source: Contagious