Snapchat is dealing with more celebrity backlash – this time from Rihanna.
A Snapchat ad ran promoting the mobile video game "Would You Rather" featuring animations of Rihanna and Chris Brown. Under each animation, the copy asked users whether they would rather "slap Rihanna" or "punch Chris Brown." The ad references a 2009 incident where Chris Brown plead guilty to assaulting Rihanna to the point of hospitalization during their relationship.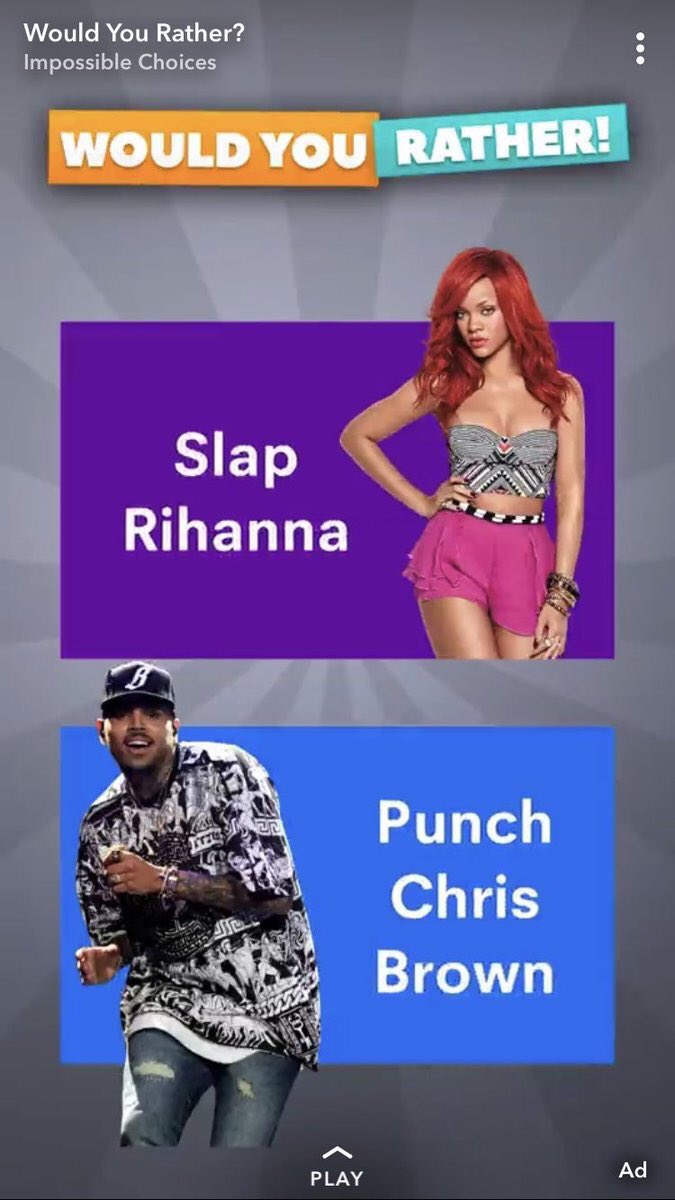 Rihanna took to Instagram to speak out about the situation, and expressed the problematic nature of the ad. She said that the focus shouldn't be on her feelings, but rather the "women, children and men that have been victims of [domestic violence] in the past and especially the ones who haven't made it out yet."
Even though the ad was created by the gaming company, Snapchat issued a statement that the ad was "reviewed and approved in error." Snapchat announced that they are investigating how the ad was approved in the first place. Regardless of their apology, an hour after the post, Snap Inc. shares fell 4.9 percent. This incident shows just what not to do when referencing popular culture. Now more than ever it is important to consider all the implications of branded content and look at it from every possible angle.