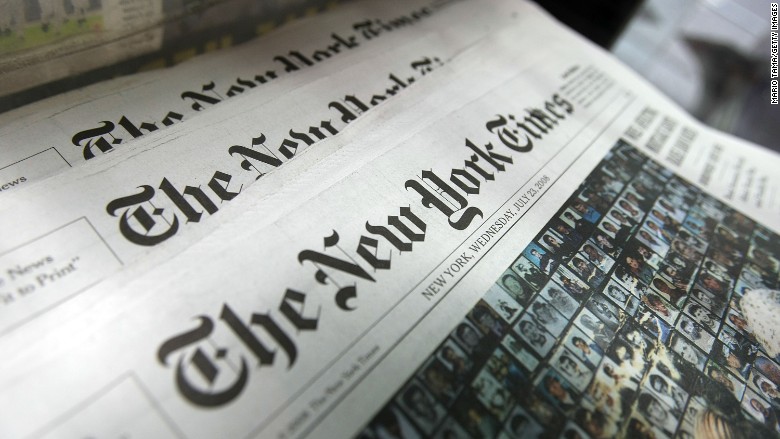 Last Friday, The New York Times announced an updated an expanded set of guidelines for their journalists' use of social media, posting them publicly online.
"The new guidelines underscore our newsroom's appreciation for the important role social media now plays in our journalism, but also call for our journalists to take extra care to avoid expressing partisan opinions or editorializing on issues that The Times is covering."
Some key points:
• In social media posts, our journalists must not express partisan opinions, promote political views, endorse candidates, make offensive comments or do anything else that undercuts The Times's journalistic reputation.
• Our journalists should be especially mindful of appearing to take sides on issues that The Times is seeking to cover objectively.
• These guidelines apply to everyone in every department of the newsroom, including those not involved in coverage of government and politics.
• On that same note, we strongly discourage our journalists from making customer service complaints on social media.
• If you are linking to other sources, aim to reflect a diverse collection of viewpoints.
Why its hot
Employers often don't pay attention to what their employees are posting on social media until there is an actual problem. Some people will include their work information in their public social media profile, leaving them open to repercussions from angry followers. It's certainly not uncommon to hear about a post going viral and the author losing their job.
In this case, The New York Times is in an interesting position. As journalists, they should remain impartial and report on news and current events. However, most people won't follow a particular journalist just because they like their writing; they follow because they want a certain viewpoint. If journalists aren't able to freely express themselves on social media, will people be less inclined to follow them? Additionally, should journalists express themselves publicly at all? Our country has perhaps never been more divided in terms of where we choose to get our news, and journalists have increasingly found themselves having to draw a line in the sand and defend themselves publicly from criticism. Taking their power away on social media makes this more difficult.