In celebration of the 20th anniversary of the ground-breaking HBO show, the network decided to have a little fun and give brands who asked for them Sopranos-style nicknames only Tony could love.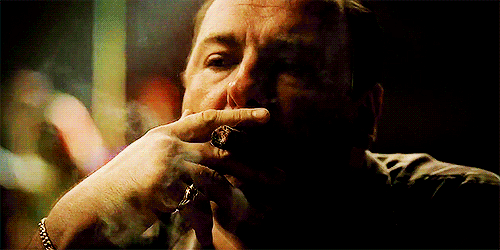 Via AdWeek:
HBO's Twitter account today has been having a blast coming up with Sopranos-inspired nicknames for just about anyone who wants one, especially if it's a brand or celeb with a decent-sized following.
Brainstormed in real-time by the in-house HBO Digital team alongside creatives from agency Engine, the nickname thread quickly became one of the most entertaining ways to spend your Thursday afternoon.
Obviously Wendy's, queen of the Twitter cool kids, wanted in on the action:
A day on Twitter without Lin-Manuel Miranda is like a day without content, so clearly he needed to be a part of this moment—especially given his Sopranos cameo before Hamilton made him a household name.
Fresh off his stellar comeback via advertising, Macaulay Culkin got a perfect nickname from his Home Alone days:
You know what they say about Olive Garden. When you're there, you're…
Poor Jack Dorsey. He just wants to have some fun on his own platform, but even HBO can't let him forget the global chorus of users asking for an "edit tweet" button. He seems to have taken it in stride, though, changing his display name to "Jackie No Edits."
Personally, I probably laughed the hardest at this one for HBO's own svp of digital and social, Sabrina Caluori:
Can you even call it an HBO party until Game of Thrones rides in on dragonback?
Why Its Hot: Brands playing with other brands in a cheeky continue to viral success.  Social media is about human interaction and tapping into emotions whether that be humor or outright snark (see Wendy's).  If brands want to be on social media, they have to work to use the platforms like their consumers do.  Engaging other brands is an easy way to show a brand's sense of humor…when done well.  HBO did a good job here, but when it comes to brands killing it on social media Wendy's still holds the crown and no one is taking that away any time soon.