A bank is helping it's customers not spend money, yes you heard correctly. British Bank, Barclays is allowing its customers to manage their spending at certain venues to help them save money rather spend it.
How does it work?
Customers are not able to block specific retailers, but instead can decide which categories of spending are allowed.
These are:
Groceries and supermarkets
Restaurants, takeaways, pubs and bars
Petrol stations
Gambling – including websites, betting shops and lottery tickets
Premium rate websites and phone lines, including TV voting, competitions and adult services
Customers who want to select any of the categories above can do so via the Barclays app (see below). However, they will need to download the latest version of it.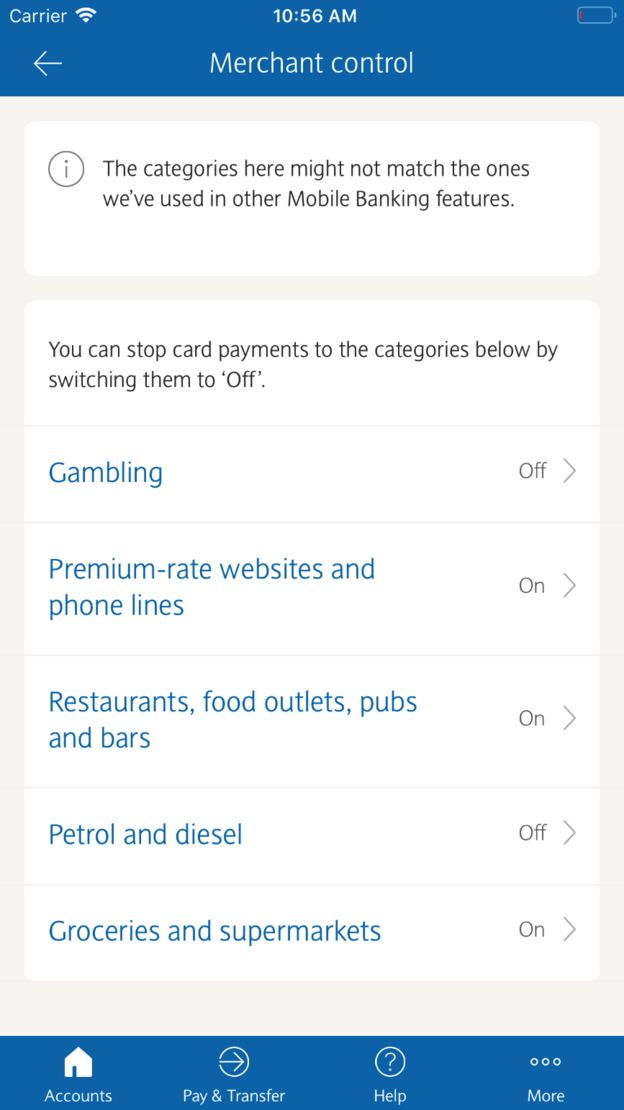 Why it's hot? 
A brand, specifically a bank, is using digital to fix a true customer pain point such as exorbitant debt and gambling/shopping addiction. Why does this make sense from a business perspective? Retention, loyalty, and trust. Three things that brands are fighting for everyday and spending tons of money on by digitally transforming themselves to learn more about the customer and deliver value. Barclays is doing just that – delivering value that matters to their customer.